Fully licensed and bonded
The purpose-built resort of Cala d'Or is the perfect location for a laid-back 2019 / 2020 holiday to the island of Majorca. Modelled on Ibiza, Cala d'Or features low-rise whitewashed hotels, which give way to pretty Mediterranean villas on the outskirts. This 'golden cove' resort is home to several beautiful beaches and a gorgeous rocky coastline peppered with coves and creeks. There is a wealth of things to see and do in the area, from water sports on the beaches to shopping along the pedestrianised strip. Not to mention the untouched natural beauty inland at the Mondrago National Park.
Close by are the towns of Palma, with its spectacular Cathedral and stained glass windows, and Santanyi, home to a variety of local markets. It is also worth taking a day trip to the quaint fishing village of Porto Petro, only a 5-minute car journey away.
Most popular hotels in Cala d'Or
Blue Sea Club Marthas Resort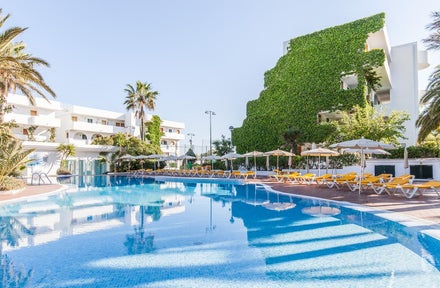 Blue Sea Club Marthas Resort
Cala d'Or, Majorca
Cala d'Or
is a charming resort on Majorca's east coast. Its name translates as 'golden cove' and when you see the small but inviting stretches of sand nestled between the cliffs, you'll understand why.
At a glance
Currency:
Language:
Time Zone:

GMT +

Average flight time:

2h 45m
When to go
(°C) Avg. High Temp
All hotels in Cala d'Or
Not sure which Hotel to go to? Check out our top Cala d'Or hotels:
4 Star Hotels in Cala d'Or